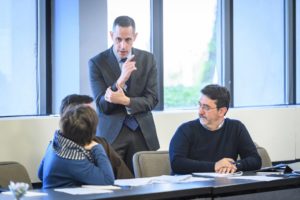 Michael is the founder and president of the Church Management Academy, and an adjunct professor and business fellow at Villanova University's Center for Church Management. A former seminarian, Michael blends his ministry and theological education with his extensive work experience in business, to help pastoral leaders learn business best practices and apply them to church operations.
At Villanova, Michael teaches courses on pastoral strategic planning and church decision-making in the Master of Science in Church Management program. As a Fellow, he manages a major grant from the Lilly Endowment to create an online financial literacy education program for pastoral leaders. Michael has written extensively in the areas of church finance, human resources, and pastoral planning and co-authored the award-winning book, Parish Finance: Best Practices in Church Management (Mahwah: Paulist Press, 2016).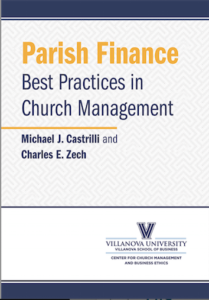 As a featured presenter at workshops for priests, seminarians, and lay leaders, Michael has designed and delivered education programs at Saint Charles Borromeo Seminary, Saint Mary's Seminary & University, the Washington Theological Union, and the Pontifical Lateran University in Rome.
Michael has extensive experience in both the private and public sectors. He has served in numerous capacities as a strategic adviser and executive facilitator to Fortune 500 companies, government agencies, and non-profit organizations to help analyze and execute critical business decisions.
Prior to the founding of the Church Management Academy, Michael was the director of education and professional services at the enterprise software company, Decision Lens. Michael successfully built the company's first online training education platform, Decision Lens University which was a critical lynchpin of a transformation at the firm toward scalable expansion of the business. He also has extensive private sector experience as an executive facilitator at Corporate Executive Board (now Gartner) and as a management consultant at Booz Allen Hamilton.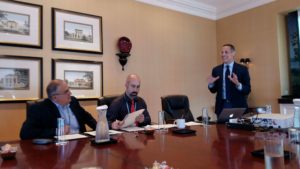 Michael began his career in Washington, D.C. as a senior budget analyst for the District of Columbia and was a Presidential Management Fellow at the United States Department of Justice. He holds an M.Div from the Washington Theological Union, an M.P.A. from the Maxwell School of Citizenship and Public Affairs at Syracuse University, and a B.A. in education from the State University of New York at Albany.  A native of Syracuse, New York, Michael currently lives in Philadelphia, PA.
Contact Michael today via email at mjcastrilli@gmail.com or by phone (202) 262-7969.