A featured presenter at workshops for seminarians, priests, and others involved in ministry, Michael Castrilli has designed and delivered training programs at Saint Charles Borromeo Seminary, Saint Mary's Seminary and University, Villanova University and at the Pontifical Lateran University in Rome, Italy.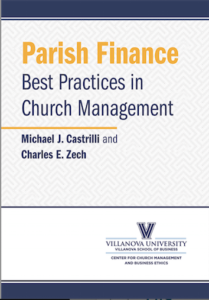 Michael is an adjunct professor at Villanova University's Center for Church Management and Business Ethics and teaches courses on
Pastoral Strategic Planning, Church Program Analysis, Project Management, and Decision-Making in the Masters of Science and Church Management (MSCM) program.  Along with his teaching experience, as a Business Fellow, Michael has written articles on church budgeting, program planning, and leadership.
Prior to establishing the Church Management Academy, Michael was the Director of Decision Lens University and led the transformation of the company's software education program from a classroom-centric model to an innovative online platform where employees and customers learned Decision Lens' proprietary, decision-making software through interactive webinars and a large-scale self-service video library.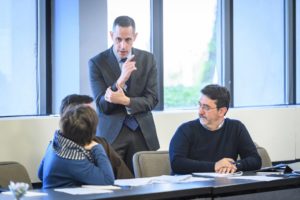 He has also held positions at the Corporate Executive Board as an executive presenter of supply chain management research and at Booz Allen Hamilton where he guided information technology capital planning implementations and project management training at Federal agencies. Before his management consulting experiences, Michael was as a senior budget analyst for the District of Columbia and was a Presidential Management Fellow at the United States Department of Justice.
Michael holds an M.Div from the Washington Theological Union, an MPA from the Maxwell School of Citizenship and Public Affairs at Syracuse University, and a BA in education from the State University of New York at Albany.  A native of Syracuse, New York, Michael currently lives in Philadelphia, PA.
Contact Michael today via email at mjcastrilli@gmail.com or by phone (202) 262-7969.